---
BRAND NEW, in original packaging.
The Samsung Galaxy Watch Active2 is designed to help you learn more so you can achieve more. It goes beyond tracking steps to offer advanced health monitoring and actionable insights on running style, overall physical endurance and heart health. Connect seamlessly via Bluetooth to your favorite apps so you can keep moving and a sleek, all-new design means you can wear the Galaxy Watch Active2 everywhere from the gym to the pool to your bed.

Auto Workout Tracking/Advanced Run Coaching
Get more out of every movement with the Galaxy Watch Active2. Its advanced sensors keep your pace and offer coaching on six components (like asymmetry and contact time) that can improve your running form and may even help prevent injury. It automatically tracks your most popular activities, from cycling to swimming. You can also manually start tracking additional exercises, so your watch is working harder for you.

All-New Lightweight Design
With a thin, light design, Galaxy Watch Active2 is fit for any time and for any occasion, from working out to sleeping in. The Super AMOLED display is all screen from edge to edge. The touch bezel allows you to easily navigate with a quick turn, touch or tap. Available in chic aluminum or stylish stainless steel and with a variety of faces, bands and finishes, there's a Galaxy Watch Active2 for any style.

Advanced health monitoring
Galaxy Watch Active2's advanced health monitoring offers valuable insights into your fitness, wellness and heart health. Evaluate overall endurance during outdoor running with real-time feedback on VO2 max, the maximum amount of oxygen consumption. Get better insights about your heart rate with the next evolution of sensors, ensuring you are always within your target zone during workouts. Use your Galaxy Watch Active2 to record ECG (electrocardiogram) levels for 30 seconds, monitoring your heart rhythm and checking for signs of Atrial Fibrillation (AFib), a common form of irregular heart rhythm. Your watch can also notify an emergency contact and share your location if it detects a hard fall during your workout.

Sleep and Stress monitoring
Recharging is key to reaching your goals. Galaxy Watch Active2's built-in sleep tracker offers more accurate data to help you achieve a better night's rest- no app download required. It also helps monitor your stress level and the integrated Calm app offers interactive meditation and breathing guides to help you re-center.

App Access/Notifications
Galaxy Watch Active2 puts texts, notifications and seamlessly integrated apps right your wrist. Stream Spotify playlists, search YouTube or get a quick translation on Google. Without touching your phone, you can make and take calls with the built-in mic and speaker, or your Galaxy Buds. When you get a text, see full chat history and images without an extra tap, and respond without breaking your stride via voice or customizable replies.

Multiday battery
The Galaxy Watch Active2's long-lasting battery can go for more than a day⁴ on a single charge. And if you do need a sudden boost, simply place it on the back of a compatible Galaxy phone⁵ with Wireless PowerShare for a quick recharge.

Samsung Pay
Leave your wallet at home; Samsung Pay¹ is right at your wrist with Galaxy Watch Active2. NFC compatibility makes Samsung Pay accepted at most standard checkouts.

Customizable Watch Face
With customizable faces, you can find a look to match your mood, occasion or outfit. With your paired phone, simply take a photo of your latest outfit and Galaxy Watch Active2 will offer faces that complement your colors and patterns.

Android/iOS Compatibility
Galaxy Watch Active2 pairs seamlessly with Android devices and select iOS devices.²

Compatibility: Samsung, other Android: Android 5.0 or higher & RAM 1.5GB above. iPhone: iPhone 5 and above, iOS 9.0 or above.

Includes: Galaxy Watch Active2, Wireless Charger, QSG (Quick Start Guide).

¹Samsung Pay is not available on iOS smartphones.
²Compatible with select Bluetooth-capable smart phones. Galaxy Watch Active2-supported features may vary by carrier and compatible device. For a list of compatible smart phones and features, please visit https://www.samsung.com/galaxywatch/devicecompatibility. For best results, connect with compatible Samsung Galaxy smart phones.
⁴44mm version lasts longer than 40mm version. Average expected performance based on typical use. Results may vary.
⁵Works with Qi compatible Samsung devices (compatibility with non-Samsung Qi devices not guaranteed); speed and power efficiency of charge varies by device and may be restricted by cases or covers.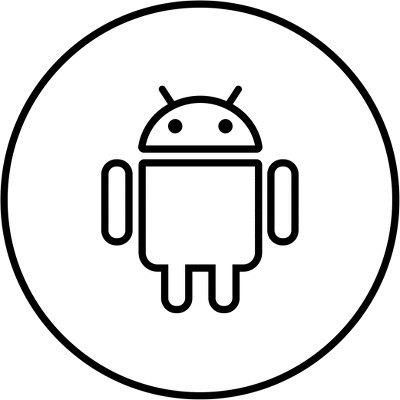 Compatible with all Android devices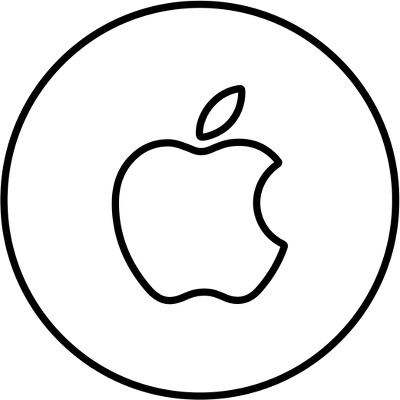 Compatible with all Apple iOS devices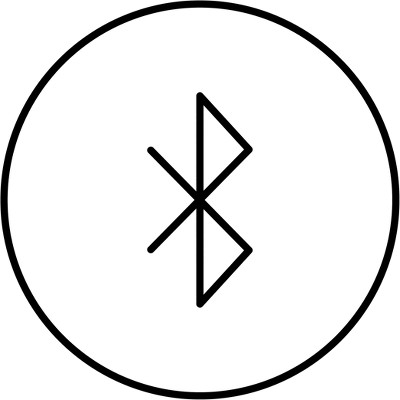 A wireless technology used for exchanging data
Product is able to resist the penetration of water to some degree.
Color: Aqua Black
Auto workout tracking with up to 39 activities
Lightweight design with touch bezel to easily navigate with a touch or turn
Advnaced Health monitoring
Sleep and stress monitoring
Google Android and Apple iOS compatible